Outdoor signage is the first place most consumers learn about your business. So make sure their first impression is a fantastic one with beautiful outdoor signage custom created by your local Kansas City sign company, Prairie Fire Signs and Graphics!
Whether you need a new storefront sign to introduce your business or outdoor vinyl banners to draw in customers, we have you covered! Prairie Fire Signs and Graphics designs, fabricates, and installs every kind of outdoor signs you could ever need, including a-frames, vehicle wraps, portable signs, yard signs, window displays, custom panel signs, and more. From single signage elements to complete cohesive outdoor signage, you can rely on us to craft the perfect signage elements to help you achieve your business and marketing goals.
You don't have to be a graphic designer to work with us! As a full-service sign shop, we employ talented graphic designers to ensure a professional, impactful sign design. If you have an established brand guideline, we can work off of any files or creatives you have, or create new brand guidelines allowing you to create a consistency that makes it easy for your brand to get remembered and establish your business as an expert in your industry.
Call Prairie Fire Signs and Graphics for a Free Consultation with an Outdoor Sign Specialist!
Storefront & Building Signs

Selecting the right branded storefront signs for your business can be challenging. With so many options for storefront signs and just as many considerations that need to be made, such as size, style, and placement, working with a knowledgeable signage company is a must.
As a leading sign shop, we understand the challenges and frustrations you're faced with, and that's why we offer a free outdoor sign consultation. Our consultants discuss your business goals, brand personality, physical space, and location so we can tailor our recommendations to fit not only those considerations but also your budget and timeframe.
Prairie Fire Signs and Graphics is dedicated to providing the right solutions for your signage needs, so we create custom signage to ensure brand recognition, increase business visibility, and help you capitalize on missed opportunities, ultimately helping you grow your Kansas City business now and in the future.
Channel Letters & Dimensional Letters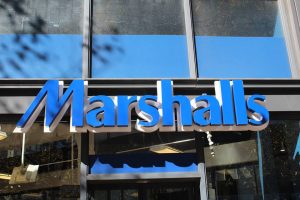 Channel and dimensional letters are a commonly requested sign that can fit nearly every type of business. Highly customizable, these signs provide an attractive finish that feels more like an addition to your building rather than an addition. Add letters, numbers, symbols, or your logo for an attention-grabbing storefront that customers can't resist!
We completely custom make these signs for your brand and business, allowing you to truly display your brand personality. Our team provides expert recommendations at every step of the sign creation process to ensure that you are getting effective signage that works for you!
Channel letters are ideal for every business type and are easy to customize to fit your unique business.
Lighted Signs
Very few businesses only operate during ideal weather conditions or only when it is bright and sunny out. If you want to attract your target audience rain or shine, then lighted signs are the perfect solution for your business.
Prairie Fire Signs and Graphics offers a wide selection of lighted sign options for every business type, including digital displays and message boards, cabinet signs, backlit dimensional letters, and illuminated channel letters. Do you want a neon sign but hesitate because of the cost? LED signs not only mimic neon but do so at a fraction of the cost required to maintain and repair.
Lighted signs will draw customers like a moth to the flame and are ideal for restaurants, gas stations, retail establishments, convenience stores, comedy clubs, nightclubs, theatres, and more.
Custom Sign Panels
Sign panels are versatile sign options for businesses looking who may not have the opportunity to display large storefront signs, such as cabinet letters, pole signs, or channel letters. Essentially these signs are crafted from a solid material and affixed to your storefront and can contain as much information as you want, making this option, an affordable solution for any business.
Whether you're looking for a panel made from acrylic or one made from metal, Prairie Fire Signs and Graphics will help you determine what style and design that best fits your business, location, and budget. From striking full-color panels to elegant door plagues, Prairie Fire Signs and Graphics has the perfect sign panel for you!
Sign panels are a popular choice for small businesses, law offices, auto repair shops, and other businesses interested in a functional, highly-customizable storefront sign.
Canopy & Awning Signs
Canopy signs are an eye-catching option for businesses looking to display their brand and business name while also providing their guests with protection from the elements.
An awning can be fabricated using a variety of different materials, but are commonly crafted using a stretched canvas that displays your logo, business name, or your brand message, while providing an overhang to your business windows and entrance.
Canopy signs are often selected for businesses that desire a boutique-like appearance and are a popular option for salons, jewelry stores, specialty shops, galleries, hotels, and shopping centers that require (or desire) uniformity.
Monument Signs
Impress your visitors and guests with attractive, eye-catching monument signs. Monument signs are large, permanent structures that are crafted using solid materials that can be etched or fitted with lettering or panels that display your business name, address, and other pertinent information.
Prairie Fire Signs and Graphics custom fabricates monument signs to fit your unique brand personality, desires, and location. We etch, burn, and sandblast most mediums or add lighting or a digital message board to personalize your signage option further.
Monument signs typically greet visitors to private clubs, resorts, government buildings, manufacturing plants, corporate offices, churches, or schools.
Pole Signs & Pylon Signs
Take your business visibility to the next level with high-visibility, impactful pole signs, tenant signs, and pylon signs!
Pole signs are a fantastic choice for any business looking to increase their business visibility or those lacking road frontage or those situated near a highway or major road. Available in a wide selection of heights, sizes, and display options, Prairie Fire Signs and Graphics will help you find the right sign to get your business noticed!
Pole signs tower above your neighbors and competition, making it easy for you to stand tall and proud and are ideal for gas stations, fast food, supermarkets, shopping centers, and businesses that are too difficult to see from the road.
Complete Exterior Signage Provider
Whether you're a retail establishment or a specialty shop, your business needs outdoor signs to let the world know you exist. Prairie Fire Signs and Graphics has the tools, skills, and resources to craft impactful, attractive signage that not only increases business visibility but also helps to build brand recognition and improve the public's perception of your business.
From hanging signs to channel letter signs, cabinet signs, backlit dimensional letters, custom yard signs, real-estate signs, outdoor vinyl banners, vehicle wraps, and any other Kansas City business signs you could possibly need, Prairie Fire Signs and Graphics will be there for you no matter how simple or complex the job is, to ensure you have the right tools to grow your business.
Do you need cohesive indoor signs to match? We can do that too! Whatever your signage needs are, Prairie Fire Signs and Graphics has you covered!
Our other exterior signs include:
Didn't find the sign you were looking for? Not to worry! This list is a small sample of the variety of outdoor signs that we can create for your business. Call Prairie Fire Signs and Graphics today for a free consultation with one of our project managers or consultants, and we would be happy to discuss your signage needs!
Full-Service Exterior Sign Company
Prairie Fire Signs and Graphics is your partner for impactful, brand building exterior signs and graphics. As a full-service sign shop, we are the complete signage package, handling everything from sign design to fabrication, installation, repair, and maintenance for all of your indoor signs and outdoor signs.

During your free consultation our consultants will discuss your visibility goals, business needs, and marketing ideas, allowing us to tailor a signage solution that not only helps you achieve your goals, but also fits your location, budget, and timeframe.
Once we know what you need, our graphic designers will create a digital sample of your project for you to review and edit as needed. This sample is a perfect way for you to see what your signage will look like, fit in your space, and how it will help you grow your business.
After we have a final approval on your design, our fabrication team will begin creating and preparing your outdoor signage quickly, and efficiently on our state-of-the-art machines. Finally, once your signage is complete, we also offer professional installation for our large or complex solutions. After all, you can have the most amazing sign possible, but if it hangs awkwardly or only a few letters light up, your sign will do more damage than good!
Free Outdoor Sign Consultation
As your local Kansas City signage provider, Prairie Fire Signs and Graphics is your partner for eye-catching, impactful exterior signs and graphics that help you increase business visibility, brand recognition, customer perception, and foot traffic. So when you want to grow your business and expand your market reach, look no further than Prairie Fire Signs and Graphics!
Call Prairie Fire Signs and Graphics for a Free Consultation with an Exterior Sign Specialist!