Achieve your business goals and expand your market reach with affordable, high-impact commercial signs and graphics by Prairie Fire Signs and Graphics, your local Kansas City sign shop!
As a leading sign company in Kansas City, KS, we handle every aspect of the sign creation process. This means we not only fabricate your signs, we also offer complete design assistance, professional installation, and any repairs/maintenance you need to keep your signage looking amazing. With us, you don't have to go from company to company to get functional, attractive signs that reach your target customers and grow your bottom line.
The quality of your signage is not only a reflection of the quality of your products or services, but also a key component customers consider when doing business with you. Our mission is to ensure that your business is always putting the best foot forward. We create attractive, attention-grabbing outdoor signs, cohesive interior signs to get your brand remembered, and help your visitors navigate your facility easier. Prairie Fire Signs and Graphics is committed to providing the assistance you need to achieve your business and marketing goals, making it easier for you to build your business faster.
Call Prairie Fire Signs and Graphics today for your Free Consultation with a Signs & Graphics expert!
Signs That Work For You
Streamlining your products, increasing your average ticket, and improving the customer experience all begins with the signs your business uses. With impactful, attractive signage custom crafted to fit your business, location, budget, and brand personality, your begin cementing your business as a leader in your industry. From your initial free consultation through professional sign design, manufacturing, and installation, Prairie Fire Signs and Graphics ensures that you have the signage tools to help you achieve the goals you set for your business. Our consultants strive for excellence, listening to your ideas and goals, and making appropriate recommendations that focus on helping you achieve maximum results based on your unique needs.
From attention-grabbing blade signs to custom panel signs, a-frame signs, vehicle wraps, vinyl window displays, large-format hanging banners, yard signs, and many more, we have the knowledge, tools, and resources needed to help keep your business relevant in our fierce local market.
The Right Signage For Your Business
Your business is unique, and unlike every other business around you, from your unique brand to the various products and services you offer. So, what is the best way to let the world and your community know that your business is ready, and has the solution to the problems or challenges they have? 
With commercial signs custom designed to fit your brand and business, Prairie Fire Signs and Graphics, will ensure your signage does precisely that. Whether you're a government entity, non-profit organization, professional service provider, retail establishment, manufacturing company, or any other business type, our knowledgeable signage experts are here to help you find the right signage no matter what your business signage goals are ideas are. From material samples and product proofs, we ensure you have the guidance you need, so you can get the most impact for your business.
Attractive, custom business signs designed for your unique brand and business, are simply the best way to professionally display who you are as a business, and let your potential customers know that you have the quality products and services they want. So, set your business apart with affordable, high-quality custom signs and graphics by your local Kansas City signs and graphics company, Prairie Fire Signs and Graphics!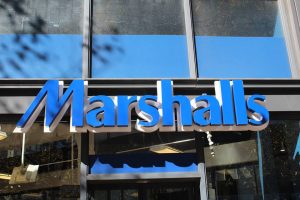 Improve your business visibility, customer perception, and brand recognition with high-quality, attractive outdoor signs and graphics by Prairie Fire Signs and Graphics! From eye-catching custom panel signs to promotional window displays and dimensional letter signs, we have the perfect solution to get your business noticed!
Accomplishing your marketing goals is achieved by successfully attracting, retaining, and converting customers. Your storefront has a significant role to play in successful you are in achieving your market and business goals. This means that the signs you choose for your storefront need to not only be eye-catching, but promotional as well as being informative. Most companies will need some type of storefront signage for their business, such as a blade sign, wind sign, awning, canopy, backlit cabinet sign, illuminated channel or dimensional letters as a  way of introducing their business. Cut vinyl lettering, window displays, and hanging banners are often chosen as a way to inform potential customers about ongoing promotions, sales, or the stores hours of operations and contact information. 
The right blend of impactful, attractive exterior signs will not only increase your business visibility, but also improve brand recognition, and company] has the skills, tools, and resources to help you select the right signs for your business, so you can reach new market success. 
Improve the customer experience with affordable, high-impact indoor signage custom crafted by Prairie Fire Signs and Graphics, your local Kansas City sign company! From attention-grabbing wayfinding signage to beautiful indoor promotional banners, floor graphics, wall murals, and more, we have the right signs to help you to make it easy for your customers to find where they need to go for the products or services they want.
The indoor signage you choose for your business is determined by your unique marketing and business goals, the physical layout of your facilities, and any legal requirements regarding signage. As a leading sign shop here in Kansas City, we are here to help you select the signs that will fit your business perfectly, keep you legal, and make sure you receive the maximum impact you want for your business. We create every type of indoor signage you can think of, such as dimensional lobby letter signs, floor graphics, wall murals, POP signs, menu boards, and much more. Our sign professionals are dedicated to providing the support you need throughout the signage process, ensuring that you have the right tools no matter how complex or how big your signage project is.
Just moved to a new building or not sure what signs will help you the most? Prairie Fire Signs and Graphics provides on-site evaluations to help you find the right sign type and placement for maximum impact.
Maximize your business visibility and marketing reach with eye-catching, attractive branded vehicle wraps and graphics by Prairie Fire Signs and Graphics! Whether you have a fleet of trucks, trailers, or vans, we are the right sign company to help you drive your business into the future!
As your local sign shop, Prairie Fire Signs and Graphics, is your source for attention-grabbing vehicle wraps that help you promote your company and increase brand recognition everywhere your vehicle goes. In addition to manufacturing attractive vehicle wraps, we also offer talented sign design and professional installation to fit all of your vehicle types and goals. We make it easy for you to get the right solution for your business without having to go from one supplier to the next to get what you need. Everything is done right here in our local Kansas City sign shop. Our experts will brand any vehicle you have, including RV's, ATV's golf carts, motorcycles, semi-trucks, tankers, buses, smart cars, and more. Not only will our eye-catching vehicle wraps stay beautiful in every weather condition, they add a layer of protection to your vehicles original paint job!
Whether you're heading to your office, stopping by the gym, or parked at home, your vehicle is always hard at work, advertising your business. Cable repair teams, exterminators, food trucks, landscapers, and many other professionals depend heavily on their vehicles, and having a branded vehicle wrap is a great way to take their vehicles a little further. 
Impactful vinyl banners, graphics, and wraps are a beneficial accessory for your distinctive small business or large corporation. If hoping to find a method for attracting interest to your business presence, assisting potential clients when they are navigating your business, or want to promote a promotion, special event or sale, our workforce of vinyl custom signage experts provide the optimal solution for your organization.
We are your devoted, local all-inclusive custom vinyl signs and banners provider, delivering your organization comprehensive sign and banner solutions. This means we easily customize just about any high-impact vinyl signs and graphics your brand desires.
It doesn't matter if it's high-visibility vinyl clings, lettering, banners, floor graphics, window graphics, decals, wraps or a full collection of vinyl signs and graphics you are seeking, our vinyl sign and graphic experts will manage your project with talent, speed, and with an eye to detail.
Prairie Fire Signs and Graphics knows that only a custom designed sign can truly reflect the uniqueness of your brand and business. Custom signs a smart, affordable way to provide the information your customers want, in a way that highlights your brand and fits your budget, timeframe, and location. 
During your free sign consultation, our expert signage professionals will discuss your brand, business, neighbors, and competitors. Getting this insight allows us to ensure that every recommendation is tailored to your specific needs, with a focus on finding solutions that help you maximize brand recognition, business awareness, as well as fitting within your budget and timeframe. Prairie Fire Signs and Graphics, unlike those big box sign stores, is committed to providing each and every one of our clients with a personalized solution that helps them grow their business. 
Whether you're looking for an attention-grabbing collection of outdoor signage, or a custom branded vehicle wrap, as your local full-service sign shop, we are committed to providing the signage solutions your business needs, when you need them, and at a price that can't be beat.
Complete Commercial Signage Company
While many sign companies are quite capable of fabricating any signs you may need, few are the complete package. Prairie Fire Signs and Graphics is a one-stop sign shop, this means that we not only offer professional sign fabrication, we also provide expert sign design assistance as well as installation, maintenance, and repair, eliminating the need for you to go from place to place to get an impactful, eye-catching sign. Everything is right here, in our local Kansas City signage shop!
We begin with your free sign consultation. One of our knowledgeable signage professionals will discuss your brand, business, and visbility goals and marketing ideas. Once we undertand your goals and thoughts, we walk you through the various product types and materials, and offer recommendations and samples to help you find the right signage solution to fit your unique needs. We believe that it's essential for consultants to work directly with the graphic design team, as this allows us to ensure that the vision you have portrayed to us, is captured in the final design before presenting it to you for editing and approval. 
At Prairie Fire Signs and Graphics, signs are not only what we do, it's our passion, and we are committed to providing you with high-quality, impactful signage that not only helps you grow your business but is also environmentally sustainable. We accomplish this by utilizing proven business and manufacturing processes and using sustainable and eco-friendly materials whenever possible. 
Do you have a sign that is in dire need of repair or removal? We also provide complete sign repair, removal, and sign maintenance to ensure that your business is always presenting the right image every day.
Our Commitment To You
At Prairie Fire Signs and Graphics, we understand that the only way to grow your business is by having the products, services, and processes that make the right impact on your customers and clients. The signage you use, plays a crucial role in your ability to achieve the success you need to continue growing your business. As your local Kansas City sign company, we ensure that you have the right signage to maximize your market reach, brand recognition, and ultimately improve your bottom line. So when you need a signage partner who can deliver the solutions you want and need, look no further than Prairie Fire Signs and Graphics!
Contact Prairie Fire Signs and Graphics today for your Free Consultation with a Signs & Graphics expert!